Kipa hou mai ~ Come visit us again!

Happy 2013!

Unikta Vacations Winter 2013 Newsletter
Aloha! From Nikta & Brandon
Wishing you and your loved ones a joyous
New Year filled with peace and love.
Please enjoy the following newsletter brought to you by Unikta Vacations.
Mahalo, Nikta Houston
________________________________________________________
The January-February digital edition of Maui No Ka 'Oi magazine is now online, with all the great photography, design and writing you've come to expect from

Maui's premier publication.
________________________________________________________

Tips for Staying Safe While

Vacationing in Hawaii
For all of Hawaii's natural beauty, some of what makes this such a beautiful place also makes it dangerous. A perfect example of this is the spectacular surf that arrives at the North Shore each winter. It is certainly as deadly as it is amazing to watch.
The most important thing beachgoers should do is consult with lifeguards about conditions at the beach that day. Let them know your experience level and ask about any potential dangers that can't be seen from the beach. Avoid beaches without lifeguard towers.
Rip tides are invisible and incredibly powerful. The biggest mistake people make when caught in a rip tide is to swim instinctively toward shore. But rip tides run perpendicular to the shore, so the surest and safest way to get out of a rip tide is to swim parallel to shore. If that doesn't work, signal to a lifeguard that you're in trouble.
It's a common cliche to "never turn your back on the ocean". It's good advice, however, as ocean conditions can change instantly, and what may seem like a perfectly calm and safe place to enjoy the ocean can become very dangerous in a matter of moments. Pay attention to your surroundings.
Hawaii has an unusually high traffic fatality rate. Many accidents involve a rental vehicle, or drivers inexperienced with driving conditions here. On Oahu, a traffic law provides pedestrians the right-of-way in crosswalks, and provides for severe fines for drivers that fail to yield for pedestrians.
Many common sense driving practices on the mainland are casually regarded or ignored completely here. For instance, many Hawaii drivers do not use the far left lane as a passing lane, passing slower cars in that lane on the right, creating a traffic hazard not usually encountered elsewhere. Driving alertly and defensively is the best way to avoid a collision.
Hawaii's many open-air shopping malls, retail districts, and public areas pose a significant risk of serious injury from slipping and falling due to the exposure to rain and wind. Covered shoes can reduce the risk of injury from falls. It's also important to use handrails on stairs and escalators to minimize that risk. Those with small children should always hold their hands to keep them safe and keep a family outing from becoming an emergency.
________________________________________________________
Maui Friday Town Parties!
Residents and visitors enjoy a special night of interaction and fun, punctuated with free entertainment, special offerings and Friday-only promotions from each town's family of merchants.
What is the Maui Friday Town Party schedule?
First Friday of the month – Wailuku
Second Friday – Lahaina
Third Friday – Makawao
Fourth Friday – Kihei
What can I expect at a Maui Friday Town Party?
Maui Friday Town Parties are a safe, fun community-minded way for both residents and visitors to kickoff the weekend under the stars and enjoy our small-town ambiance.
Many retailers, galleries and boutiques operate extended hours and highlight special promotions. Crafters, artisans and culinary wizards add their creativity to the event. Attendees have fun while simultaneously supporting our economy and revitalizing historic Maui.
For more information, contact the Maui County Office of Economic Development at economic.development@mauicounty.gov or 808.270.7710.
for more info: http://mauifridays.com
________________________________________________________
Words of Wisdom
Unite to move forward.
"Pupukahi i holomua"
As we now look toward a future unknown,
we can breathe with ease, for we are not alone.
Pupukahi i holomua is a concept that reaches back to the early migration of the Polynesian people. As they bravely voyaged across the Pacific in long canoes, looking for the land which we now know as Hawaii, they developed a strong understanding of teamwork. In order to travel swiftly, each member of the crew needed to maintain a sense of humility while they paddled together toward their unified goal.
This idea still applies today, as we are moving forward in search of new 'land', or a new foundation to build our future upon. In order to progress, we must strive for unity, first within ourselves and then within our community.
By holding a common vision of a balanced, cooperative future in our humble hearts, we can reach new heights in a brighter tomorrow, together.
from: www.kalani.com
________________________________________________________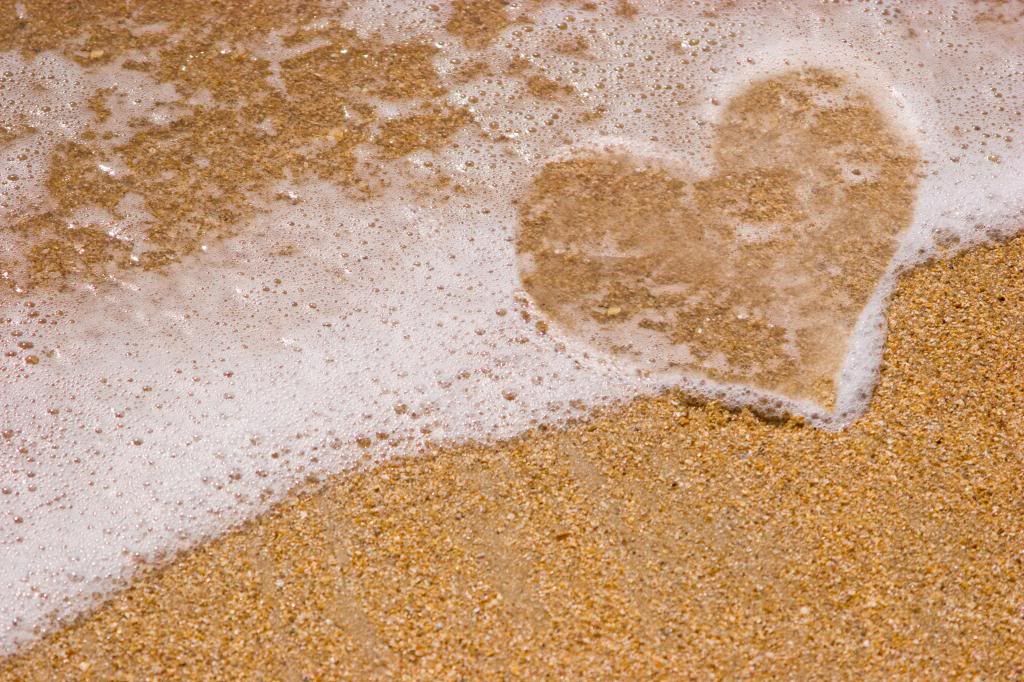 Decide With Your Heart
Decide with your heart, and then do. Decide with your heart,
and then stay decided until the job is done.
Decide to do what you know is right for you. Then don't let
anything stop you from getting it finished.
Feel the doubts and fears, and then move forward anyway.
Each time anyone tells you why you can't, remind yourself
again of why you must.
If circumstances are less than ideal, so be it. You can deal
with the challenges as they come, and move steadily toward
the achievement of what you've decided.
Decide with your heart, and you'll naturally be committed to
that decision. Whatever may come, you'll know you have what
it takes to get the job done.
From the depth of your being, from the truth in your heart,
decide what you will do. Then delight in the process and in
the fulfillment of getting it done.
-Ralph Marston
Read more: http://greatday.com/#ixzz284PB5myE
________________________________________________________

Upcoming Maui Events:
WORLD WHALE DAY
Maui (South) Kalama Park
South Kihei Road (across from Foodland)
Kihei, Hawaii  96753
www.mauiwhalefestival.org
Dates: February 16, 2013 9:00am – 5:00pm
Description:
Free, all-day celebration celebrating Hawaii's humpback whales on Saturday, February 16, 2013, now in its 33rd year! World Whale Day begins at 9 am with Maui's Parade of Whales along South Kihei Road, then continues at Kalama Park in Kihei at 10 :00 am with live entertainment by top Hawaii recording artists, hula, great food by local restaurants, displays by local artisans, environmental displays, children's activities and entertainment and more. The fun continues until 5 pm. Free satellite parking and shuttle buses available from Azeka Place Mauka and Hope Chapel. Sponsored by Pacific Whale Foundation. Call (808) 249-8811 ext. 1 for more info or visit www.pacificwhale.org.
The 21st Annual Celebration of the Arts
March 29 – 31, 2013
Celebration of the Arts has gained recognition around the entire state and beyond as the premier cultural and and educational experience available for visitors and kamaaina.
Village Galleries will host a special Celebration of the Arts exhibition in the gallery.
You will be able to meet gallery artists presenting painting demonstrations and many complimentary hands-on workshops on Friday and Saturday all day from 10:00 a.m.
Artists and Hawaiian practitioners will gather from across the state to share their expertise and thoughts on what makes the Hawaiian Islands and their culture so unique.
Art, music and hula workshops are to be experienced daily.
_____________________________
Some helpful sites to see more upcoming Maui Events:
http://www.gohawaii.com/maui
________________________________________________________
Unikta Vacation Guest Notes
Mahalo so very much for the lovely fruit basket, candy and fresh flowers.  We feel as though we're being hosted by royalty.  Truly, you have thought of everything.  This morning I was wishing for a clothes drying rack, and when I opened the other end of the closet to get more hangars, there it was!  Amazing!!  The decorating is exquisite throughout–the gorgeous greens, artwork, rataan furniture, and slate floors are beautiful.  My very favorite touch is the turtles swimming in the shower!  (I'm a collector.)
I'm loving using the dishwasher–I have long wanted to get that kind, and now Bill thinks it's great, too.  The other appliances are also terrific, and the faucet is exactly like mine at home!  Mahalo also for the supplies.  As you said, we truly appreciated not having to run right out to the store upon arrival.
Your friend,
Sandy
"Savor the Spirit of Aloha and Experience Paradise"
Ideal Unit on Maui: meticulously clean, beautiful view, warm pool (our 11 year-old son loves to swim), internet access (my husband was on a working vacation), excellent beds, and a well equipped kitchen for cooking. I had to keep reminding myself we were in a rental condo vs. a friend's home: so many amenities provided.
Superb Location:  easy exploration in all directions, peaceful retreat away from the crowds, easy to spend the entire day without getting in the car, happily!
Does it get any better than a short walk to the longest stretch of undeveloped beach on the island in one direction and a village with easy dining options and a fabulous aquarium in the other? One morning we enjoyed coffee and delicious pastries at the General Store while watching the boats head out of the harbor.  Another day we bought delicious sandwiches from a small grocery store.  And, savored fine dining after strolling to an award winning restaurant that had just opened in it's new location.
Lovely Weather: low 80's, gentle breezes (windy one day but, orientation of the lanai designed right), no need to turn on air conditioning.
Nikta clearly enjoys sharing Maui and wants visitors to experience paradise. Your two bedroom is wonderful! We have enjoyed sharing the discovery with friends and look forward to another stay in the future.
Mahalo Nikta. You, indeed, made our family vacation unique, luxurious and extremely comfortable!
A hui hou!
Bloom, Reno
Visit Trip Advisor to see more Unikta Vacation Guest Reviews
________________________________________________________
Christmas Morning Sunrise over Haleakala, Maui
Photo courtesy of Josclyn Shipman
________________________________________________________
We Hope to See You In Paradise Soon!
A Hui Hou!
-Nikta
Remember, Maui No Ka Oi!!
{ 0 comments }